I'm not a big fan at all of TV Reality Shows. I can say that I loved American Idol the 2nd and 3rd season after I tuned in to see what the hype was all about during the 1st season. Since then I've only caught glimpses (by mistake) of other reality shows — shows I think should never be aired. But, people love them (evidently) because they keep creating more and more nonsense to feed those with that type of appetite. 
The one show that I think I will continue to watch is one I heard about last year and that's NBC's The Voice. One night I was scrolling through my Facebook news feed and read more than one update about how good this particular show was and how much better than Idol. Because it was nighttime and I have to have a snack at night, I went downstairs to find my evening treat and my children happened to be watching the show. I stood there like I do when I catch the normal glimpses of the nonsense shows they watch but this time I was really interested and not watching in awe and disgust. I immediately added the show to my Hulu queue. (I'm still not down with all of the long commercials.)
The first season I watched  The Voice and heard the actual season's winner during his audition, I called it — he will be the winner and he was (Javier). This year, I cannot say the same. I haven't the foggiest notion who it will be but I do know who has captured my undivided attention. Jamar Rogers. Not because Jamar can sing so well or that he is just truly adorable, it's for the reason he has decided to use his voice. I've watched, heard, and read, what I believe every and any published interview Jamar has given. I wanted to hear more. Google supplied me with more than his singing. (Click here for a one-stop-shop to learn more about my friend.) It seems I got to know this young man a little more intimately and it made me think about how he's using his voice. He's not just singing but he wants to touch lives with his voice and sometimes our voices are expressed through so many other means. And not any one way will capture the hearts of each person who hears.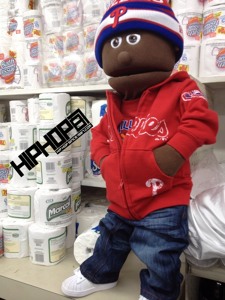 A classic example is the  Kony 2012 movement. Facebook, Twitter, and YouTube are just a few avenues so many showcase their voices and the word spreads quickly. We educate, inform, and enlighten others when we use our voice. Not always are we spreading positive and uplifting messages with our voices. When my son came home for spring break, he introduced me to another group of people who are using their voices in Peanut Live 215 focusing on every day life in some hoods in my beloved city of Philadelphia. Very interesting. I look forward to see where and how Peanut will end, rather, survive. Then we have the  Trayvon Martin story where we see people everywhere using their voice in one way or another to express how this issue has touched or hasn't touched them. Be it posting a picture of yourself in a hoodie, protesting, or signing one of many petitions — voices are being heard.
Jamar's decision to audition for the show has gone further than he has anticipated and that's because our voices carry. I haven't written a blog post in months and it's because this one man used his voice to make me use mine. Thanks, Jamar. Sing!
If you have the opportunity to check out Peanut Live, please don't judge me. Just, in some way, encourage the young men behind the puppet and the camera because they're using their voices.
Related articles